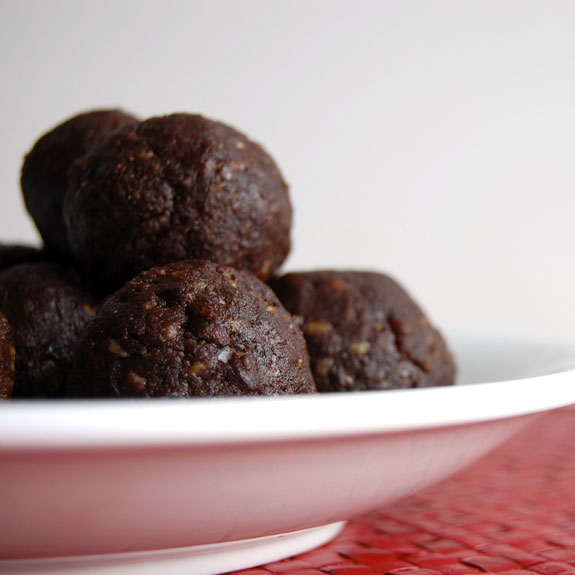 Raw Coconut Fig Brownie
I N G R E D I E N T S
1 1/2 cup Pecans or almonds (which you prefer)
12 Medjool dates pitted
1/2 cup Cocoa Powder raw
1 tbsp chia seeds
1 tsp Cinnamon powder
1 tbsp Water
1/2 cup of coconut flakes
1/2 dried fig
I N S T R U C T I O N S
1. Add nuts to food processor and process for a few seconds until pecans form a coarse meal.
2. Add the remaining ingredients and process until a crumbly dough has been formed. If mixture is too dry and does not stick together when 'pinched,' add additional water, small amounts at a time and process again.
3. Scoop out a spoonful of dough and use hands to roll into one-inch balls.