Bitter Sweet Love (The Dark Elements 0.5)
I'm a sucker for romance books right now but this book has a mix of fantasy in it which I surprisingly love. It's so beautifully written. The author knows how to lour you into her book and her words will swallow you up whole. Literally finished this book in an hour. It was so easy to read and definitely a page turner.
This book is about demons and gargoyles. The demons are evil and the gargoyles act as guards and protectors. Dez wasn't only Jas crush but her soul mate. They were in love for a long time but three years ago Dez left without reasons or goodbyes. After three years Dez came back and was going to mate with Jas (a gargoyle thing for wedding). Jas still loves him but felt betrayed that he left without telling her the truth. Before they get married, the two couple have to each say yes within 7 days. Jas took advantage of her seven days to decide but under some conditions, Dez has to take her away, travel the city, and kill a demon. It was dangerous but Dez agreed. Dez has seven days to meet all her conditions and earn back her trust. Seven days filled with terrifying danger and sweet temptation. Seven days to win her heart—or shatter it all over again.
All the feels: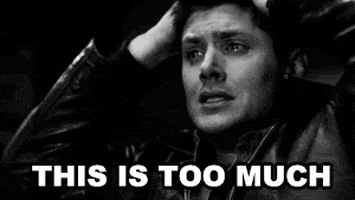 Dez is so sweet and so loving while Jas is so strong, fierce and really stubborn. I think these two make a very cute couple. The storyline was beautiful and the ending will melt your heart.